2017 –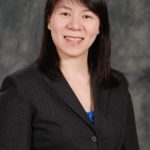 Bo Young Lee
Bo Young is the Global Diversity & Inclusion Practice Leader for Diversity Best Practices at Marsh International. With over 15 years of Diversity & Inclusion and organizational development experience, both internally as a diversity leader and as a consultant, Bo Young understands the nuanced complexity of driving diversity in an organization, embedding it into core people, business and operational functions, and the need to balance innovation with communication, education, and collaboration.
Bo Young partners with her clients to help them create innovative and meaningful solutions that help them maximize the benefits of an increasingly diverse and globalized workforce.
Prior to joining Diversity Best Practices, Bo Young was the Emerging Workforce Solutions Practice Leader for Aon Hewitt the leading Global HR Consulting and Outsourcing firm. She's held diversity leadership roles with Ernst & Young and National Grid. Bo Young was also a Director of Advisory Services with Catalyst. She holds an MBA from New York University Stern School of Business and a BBA magna cum laude from the University of Michigan Ross School of Business.
Bo Young and her husband John are the proud parents of daughter Annabelle. Bo Young is also a certified yoga instructor and marathoner.
2016 –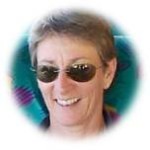 CarolAnn Garratt has flown around the world three times!
In doing so, she raised funds for ALS research and set a new world record for flying her single engine plane around the globe in the shortest amount of time in December 2008.
Ms. Garratt earned her bachelor's degree in mechanical engineering from the University of Wisconsin-Madison and has held many responsible positions in engineering and management.
Carol has flown since high school. She earned her private pilot license in 1978 and her instrument rating in 1980. In 1996, she completed her commercial license and bought a Mooney in 2000.   Not content to just fly, CarolAnn built her first plane in 2006. Today she owns and flies three different aircraft. She flies over 400 hours a year including flying students with the EAA Young Eagles program, the sick and needy with Angel Flights and instructing cadets with the Civil Air Patrol.  After her mother suffered and died from ALS, she flew around the world in 2003 to raise awareness and donations for ALS. To date, after three circumnavigations, her speaking engagements and books about the flight have raised hundreds of thousands of dollars for ALS research.
 2015 –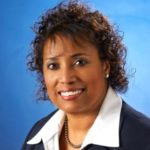 Linda Cureton,  Former Chief Information Officer, NASA
Linda Cureton is the former Chief Information Officer (CIO) of the National Aeronautics and Space Administration (NASA). There, she led one of the best Information Technology organizations in government. Linda served as principle adviser to the NASA Administrator, providing insight and technology leadership to some of the most brilliant scientists and engineers in the world.
Now, Linda is the CEO of Muse Technologies, Incorporated. She is also the author of The Leadership Muse an educational and inspirational book that outlines lessons for today's heroic leadership journey.
Linda Cureton was born and raised in Washington, DC and went to DC public schools attending Duke Ellington School of the Arts studying trumpet, French horn, and piano. In 1980, she graduated from Howard University with a BS in Mathematics. She later received a Master of Science degree and post-Masters advanced certificate in Applied Mathematics at Johns Hopkins University.
Linda is a leader in her community and serves on a number of advisory boards and works within a number of organizations. She has received recognition for many of her efforts, including mentoring in technology areas. In addition to her other work, Linda enjoys her love of music through a small home-based business that provides piano lessons where she teaches with her mother. She lives in Maryland with her mother, her husband of 21 years, and his grandson.
2014 –

We are pleased to welcome "home" to Buffalo Bonita Seaton, of NASA.  Ms. Seaton is the Deputy Ground Segment and Operations Manager for the James Webb Space Telescope, responsible for the development and future operations of the Webb telescope Science and Operations Center.
Ms. Seaton was raised in Buffalo.  Her path to NASA was anything but straight-forward. She initially studied nursing at the State University of New York at Buffalo and after three years of study realized that nursing was not the right career path for her, although it was the only career she had considered.  She moved to Maryland and later went back to school at the University of Maryland. After taking her first computer science course, Ms. Seaton was hooked!
Ms. Seaton's early technical work at NASA provided a solid foundation in software systems development. Her initial assignment was to develop a tool that would generate simulated science data for the Upper Atmosphere Research Satellite. During her career, Ms. Seaton has worked in a variety of technical leadership and management positions.
Ms. Seaton holds a bachelor's degree in computer science and a master's degree in Computer Systems Management, both from the University of Maryland.
See and read more about our own local star Bonnie Seaton at http://women.nasa.gov/bonitaseaton/
2013 –
Ask our keynote speaker for her success advice? She just might say persistence!. Dr. Anne Roby is the President of Praxair Asia, a subsidiary of Praxair Inc. responsible for the growth and profitability of Praxair's industrial gases business in China, India, South Korea, and Thailand. Roby earned a bachelor's degree from Villanova University and a doctorate in Chemical Engineering from the University of Delaware. Roby joined Praxair in 1991 as a  development associate in the R&D organization in Tonawanda. Over the last twenty years, she has held increasingly responsible leadership roles in the United States and around the world. Anne is a wife and mother and holds four patents for industrial gas applications.
2012 –
Lara Galinsky will lead a unique Tech Savvy Closing session where girls will combine their personal goals to change the world with their skills and talents. Ms. Galinsky is the Vice President of Echoing Green, an organization that fosters social entrepreneurship projects—a huge word for huge efforts to do lots of good—for people and the environment.  AAUW is also pleased to welcome Linda Kay Klein of Echoing Green. Ms. Klein will address our adults about the Work on Purpose Project and how to continue this conversation with students.
It was also a pleasure to welcome Dr. Diann Jordan as the keynote speaker for the TS7 adult session.  Educated at Tuskegee University, Alabama A & M University, and Michigan State University Dr. Jordan holds Ph.D. in Environmental Soil Microbiology. Diann has worked many years to educate others on the issues facing young women and minorities in science and math and is the author of the book
2011 –
Our Inspirational Keynote Address by Susan E. Chapman, Senior Vice President, Global Real Estate and Workplace Enablement for American Express addressed "Negotiating Success." Adult sessions included an Introduction to the need for Tech Savvy, a special opening address by Lisa Maatz, author of Secrets of Powerful Women, and a selection of afternoon workshops including College 101 and Helping Your Child to Engineer Her Life. A unique educational offering specifically for teachers at Tech Savvy 6 was Spatial Skills Training led by Dr. Sheryl Sorby. This special four-hour workshop helped teachers learn how assist their students in developing critical spatial skills.
2010 –

Our featured speaker for the day was Dr. Heather Rozzi. Dr. Rozzi is a graduate of the Pennsylvania State University College of Medicine. She completed her emergency medicine residency at the York Hospital/Penn State-Hershey Emergency Medicine Residency Program where she served as chief resident. She is currently a faculty member in the York Hospital Emergency Medicine Residency. She acts as medical director for the Sexual Assault Forensic Examiner (SAFE) team and the Domestic Violence Examiner (DOVE) team. Her area of interests include forensic medicine, prevention, screening, and treatment strategies for victims of domestic violence, as well as, the comprehensive care of sexual assault victims. She is a Councilor for the Forensic Section of ACEP.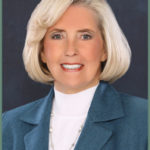 It was also an honor to welcome
Lilly Ledbetter
to TS5. For 10 years the 71-year-old former factory worker fought to close the gap between women's and men's wages, sparring with the Supreme Court, lobbying Capitol Hill and campaigning for President Barack Obama along the way. (Equal Payback for Lilly Ledbetter – Forbes.com) Now, The Lilly Ledbetter Fair Pay Act of 2009 is an Act of Congress enacted by the 111th United States Congress and signed into law by President Barack Obama on January 29, 2009.
2009 –
The keynote presenter was US Army Major Melissa R. Eslinger, Assistant Professor of Chemistry at West Point Military Academy. Major Eslinger' professional interests include bioterrorism and threat agents. She is trained in oncology, epidemiology, and molecular genetics and completed her graduate studies locally at Roswell Park Cancer Institute.
2008 –
Camille Alleyne, Aerospace Engineer for NASA and Founder and President of The Brightest Stars Foundation provided an inspirational keynote address. Highlights of the adults sessions included Tracy Sherman, Government Relations Manager for AAUW leading a coffee discussion on public policy issues affecting girls and STEM education and Dr. Camille Passantino who led a two-session overview of the Let's Read Math program she started as a community outreach project with the Makefield Area Branch of AAUW.
2007–
Catherine Dee, author of inspirational books for girls, spoke at the pre-conference reception and Christianne Corbett, research associate for the AAUW Educational Foundation, presented recent research on the state of women and girls in STEM areas.

2006 –
The first keynote speaker for Tech Savvy was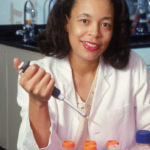 the national councilor for the Association for Women in Science.  Clemmons also started her own business, SSC Enterprises, a consultancy for small start-up biotechs.
Clemmons earned graduate and doctorate degrees in bioengineering from the University of California, San Diego, in 1996 and 1999. She conducted undergraduate and graduate research in cardiac mechanics, physics, and tissue engineering and earned an MBA from the UCLA Anderson School of Management.
She joined MediVas in 2004, serving as a spokesperson for MediVas' core technology.